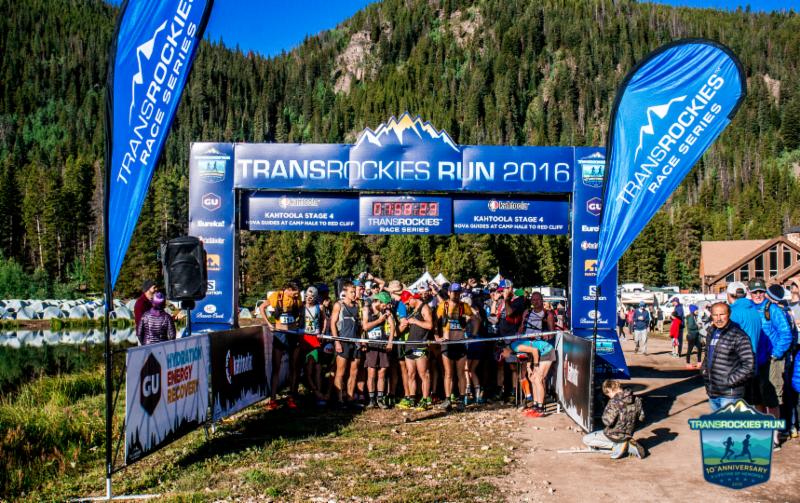 More than half-way done, runners!
Runner's geared up for yesterday's stage 4 route from Nova Guides to Red Cliff, totaling 14.1 miles and 2,900 feet of elevation gain. While yesterday's stage covered just over a half-marathon in distance, it's the uphill climbing just two miles in that makes this stage tough! At 8 a.m. sharp, the RUN6 runners departed with the traditional AC/DC's Highway to Hell song blasting while spectators cheered them on.
Yesterday's route began with a nice two-mile warm-up on open dirt roads. Just as runner's got blood flow to their sore legs, the road started going up, and up. This gradual climb quickly turned steep as the casual conversations diminished and running strides shortened and slowed down. After the first five-mile and 2,300-foot climb was done, checkpoint one and panoramic mountain views were in sight. While above tree line at 10,000 feet, runners, although exhausted, stopped to enjoy the view of the open blue sky and Mount Holy Cross in the distance.
At the summit of the climb runners ran a flat trail along the ridge providing for some needed recovery time. Although flat, runners were breathing Colorado's thin air at 10,000 feet up.
Runners cruised along the ridge for about an hour, soaking in the views before dropping back down in the woods for the long descent into Red Cliff. Around mile 11, the trail merged with the stream and there was no option to skip between rocks this time to avoid getting wet. Instead, it was full on foot and ankle soak as runners trotted a mile down the ice-cold stream.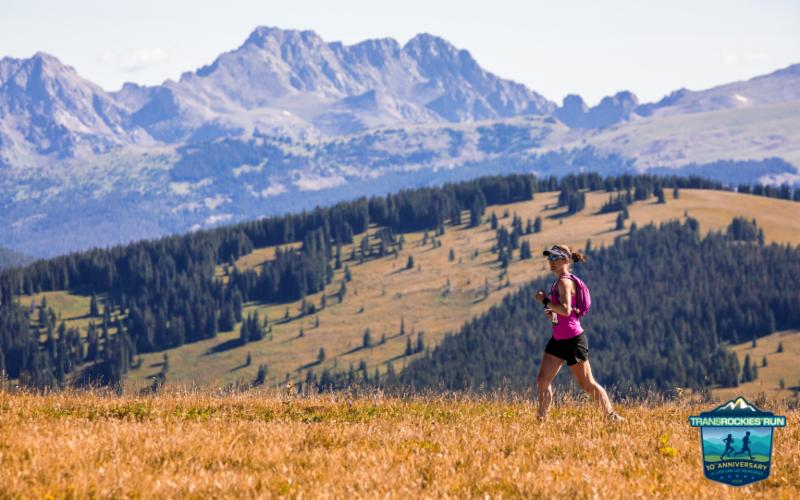 Once the stream portion of the run ended, checkpoint two greeted the runners, followed by a nice gradual, dry downhill on open dirt road dropping runners right at the finish in the small mountain town of Red Cliff.
Red Cliff may be a tiny town, but it sure knows how to spin up some fish tacos and margaritas thanks to local restaurant, Mango's. Runners cooled down and relaxed at Mangos, enjoying some well-deserved margaritas.
Overall great day, run, tacos and margaritas! Two stages left as we continue on the TransRockies journey to Beaver Creek. Today is stage five from Red Cliff to Vail. This will be the second longest run of the week with 22.5 miles to cover and 4,100 feet of elevation gain. Get it runners!
(Photos courtesy of Raven Eye Photography. More photos will be available about a week after the event)